Your online membership account
We have launched a new online membership system, which will be the new hub to manage all elements of your membership online!
You'll be able to:
View the details of your membership group
Quickly register a visit to Taronga Zoo Sydney or Taronga Western Plains Zoo Dubbo
Renew your membership in just a few clicks
More exciting features coming soon!
If you are a current or lapsed member, but have not yet accessed this system, you'll first need to create your account to manage your existing membership. This can only be done by your group's primary member, which is the person who receives email communications about your membership. They'll need their member number (which can be found on your membership card, or in the top right corner of emails), and the email address you provided on signup.
While we transition to the new online membership system, you can still use the previous forms to register your visit to our Zoos.
Register to visit Taronga Zoo Sydney using the previous online form.
Register to visit Taronga Western Plains Zoo Dubbo using the previous online form.
What's new
New Annual Membership
We're excited to introduce our all-new membership products, Zoo Friends Family Flex and Indivi(dual) annual membership! Head to our website to find out more!
Lion cub-date!
The five lion cubs born at Taronga in August have made their public debut! Catch the adorable youngsters as they play and explore their new exhibit alongside mum Maya!
Taronga TV
Get your Taronga fix from anywhere with Taronga TV! From live cams to keeper talks, and animal antics to conservation heroes, there's something for everyone!
Member benefits
Benefits

Family Flex

Indivi
(dual)

365 days access to Taronga Zoo Sydney and Taronga Western Plains Zoo Dubbo
Any adult you nominate can accompany the kids. Whether it's mum, dad, grandparents, aunts or uncles, everyone gets a chance to explore
 
Access to exclusive kid's content and promotions
 
Exclusive updates on from Taronga on conservation and more
Half price parking at Taronga Zoo Sydney
15% discounts in our Zoo Shops
Discounts on our award-winning accommodation*
Discounts and pre-sales on our most popular events, including New Year's Eve*
Reciprocal access benefits to partner Zoos - Melbourne Zoo, Werribee Zoo, Healesville Sanctuary, Perth Zoo, Adelaide Zoo and Monarto Zoo**
*Benefit applicable to valid and named member only for Flex adult pass holders.
**Benefit applicable to valid and named Family Flex Adult, Family Flex Child, Indivi(dual) Adult and Concession members and is not transferable.
Benefits for memberships purchased before Monday 1 November 2021
Zoo entry
365 days unlimited access to Taronga Zoo Sydney and Taronga Western Plains Zoo Dubbo
Reciprocal entry to interstate Zoos including Adelaide, Melbourne, and Perth Zoos*
Discounts
Half Price parking at Taronga Zoo Sydney
10% off food and drinks at our cafes and eateries (discount on coffee does not apply if using a single use takeaway cup)
15% discount at all Zoo Shops
Accommodation
10% discount at the Wildlife Retreat at Taronga
10% discount on Roar & Snore at Taronga Zoo Sydney on select days
10% discount on accommodation at Taronga Western Plains Zoo Dubbo including the Zoofari Lodge, Savannah Cabins and Billabong Camp
Exclusive access
Exclusive pre-sale opportunities and ticket discounts for our best events including New Year's Eve, Vivid Sydney and Twilight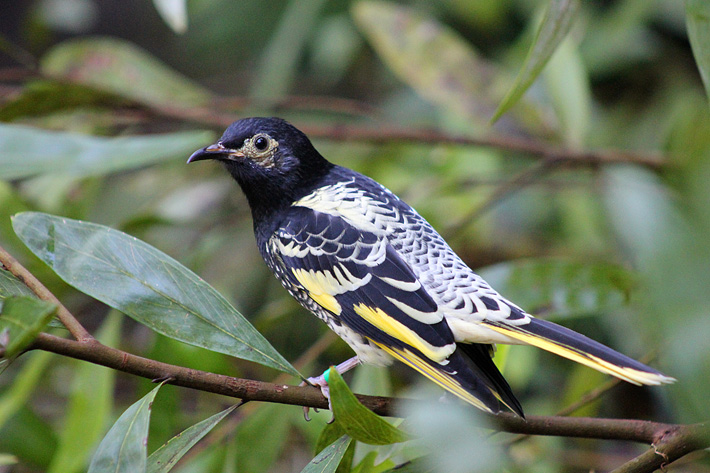 Contributing to conservation
Did you know, that as Taronga is a not for profit, all proceeds from your Zoo Friends membership go back into a range of important conservation projects! From treating and rehabilitating animals in the Taronga Wildlife Hospitals to contributing to global outcomes through our range of conservation partnerships, your Zoo Friends membership is contributing to our mission of securing a shared future for people and wildlife.
To learn more about support your membership provides and how you're being a champion For The Wild, check out the current conservation projects Taronga is contributing to, and stay up to date with the latest conservation news, including rehab stories from our Wildlife Hospitals!