What's on
Meet night-loving Aussie Icons in our NEW Nocturnal Country
nguwing nura – Nocturnal Country 
Journey from day to night as you enter our new Nocturnal Habitat to discover some of our most iconic night-loving Australian wildlife including the Greater Bilby, Platypus, Feathertail Gliders and the endangered Chuditch. 
Open from Friday 22 September.  
Crawly Critters Alive Show
Mark your calendars and get ready to experience the holiday magic at Taronga's annual Christmas Concert, returning Saturday 16 December.
As a valued Zoo Friend you get 10% off each ticket as part of your membership. Pre-Sale starts on Thursday 5 October!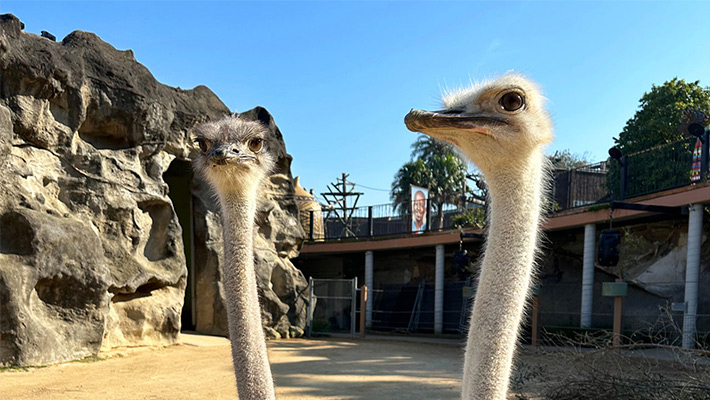 Seals, Chimps and Ostrich – oh my!
Spring has sprung and there are plenty of playful new arrivals all around the Zoo.  
During your visit, be sure to view 10-month-old seal pup Kobe as he dives to new depths. Stop by the Chimpanzee community to see the two small babies clinging to their mums. And don't miss our 3 new feathery friends who have joined the African Savannah, Leila, Asali and Wimbo.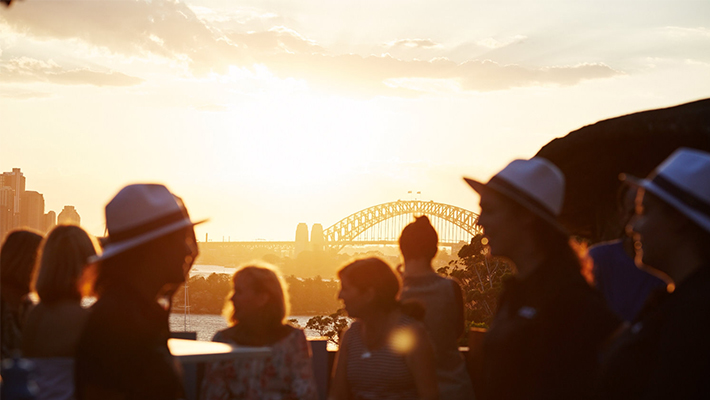 Get ready to experience the event magic at Taronga!
• Taronga Presents, Harbour View Cinema! This October long weekend, watch blockbuster movie classics like Scream Friday 29 September, Harry Potter Saturday 30 September and Dirty Dancing Sunday 1 October. Hurry, tickets are selling fast!
• Christmas Concert at Taronga is returning this summer on Saturday 16 December. Tickets are on sale Thursday 5 October!
• New Year's Eve at Taronga! Bid farewell to 2023 and celebrate the arrival of 2024 with family and friends overlooking the majestic Sydney Harbour. Tickets are on sale Thursday 5 October!
• Sydney's summer will again be filled with back-to-back weekends of live music as the Twilight at Taronga 2024 Summer Concert Series returns!
To purchase tickets, find out more information, or sign up to be the first to hear the news, please visit here! 
BUY TICKETS
Stay Local These Spring School Holiday at The Wildlife Retreat
No need to venture far to experience something different these school holidays.
Save 10% on a stay at our unique eco-retreat and wake up with a Koala or Kangaroo outside your window or be wowed by spectacular Sydney Harbour views. PLUS, with a delicious buffet breakfast, a tour of the Wildlife Retreat's private sanctuary to meet some adorable native Australian animals, enrichment making classes and more you'll never hear "I'm Bored". Book your School Holiday stay now.
Adventure time with the kids these holidays
Adventure time with the kids these holidays
Take part in our kids adventure map, an invitation to come on an adventure and explore Nura Diya Australia. Discover some of the planet's most miraculous animals and learn about how you can be a champion of trees and even plant one yourself!
Member benefits
10% off when you stay with us
Stay at anyone of our award winning accommodation experiences and as a Zoo Friend you get 10% off. Simply enter ZOOFRIEND in the promo code section when you make your booking.
View your member benefits
As a Zoo Friend, you get access to a range of exclusive activities, news and events, along with 365 days unlimited Zoo access. Find out more about ALL the benefits you can access.
Member Offers
Volume
Art Gallery of New South Wales presents VOLUME – a new festival of sound and vision. Volume presents a huge program of experimental, cutting-edge music, performance and film featuring artists from around the globe, from 22 Sep – 8 Oct. Get 20% off tickets to ticketed events* at VOLUME with the promo code: VOLUME20 
*20% discount cannot be used in conjunction with any other offer. The discount excludes Solange and Sampa The Great events. Discount is valid on Adult priced tickets only. Please enter PROMO code at the checkout and discount will apply automatically. 
Waru – journey of the small turtle
Join Bangarra Dance Theatre for their first dedicated work for children, Waru – journey of the small turtle! Under the star-illuminated skies of the Torres Strait, our small turtle friend, Migi, undertakes a journey of discovery and survival.
A contemporary saltwater Lagaw Kazil (Island Children) story inspired by the totemic system of the green turtle, Waru is an interactive and immersive introduction to Torres Strait Islander culture and dance for 3 to 7-year-olds.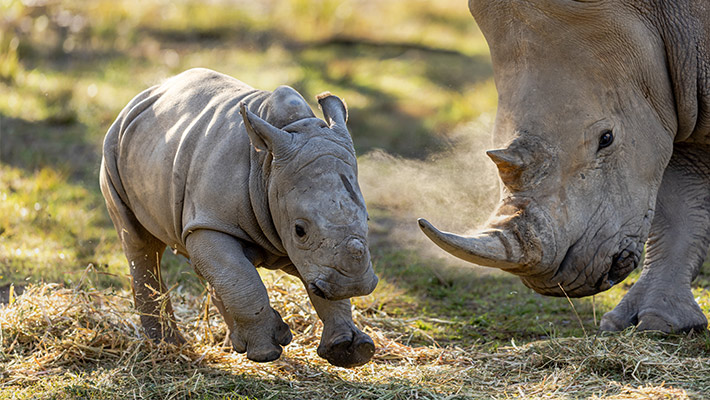 Animal Corner
White Rhinoceros!
Article copy: 
This month we bring you all the big fun facts about White Rhinos. 
Their horn is made of keratin fibres, the same as human hair or fingernails
They have two horns, with the front horn being longer than the rear horn. 
They are the second-largest land mammal and can weigh up to 2,300 kg (5,000 lbs) and stand over 1.8 meters (6 feet) tall at the shoulder.
are social animals and can be found in groups called "crashes." These groups can consist of up to 14 individuals, although they are usually smaller. 
Despite their name, white rhinos are not actually white. They are usually a grey or brownish colour, although their skin can appear lighter in certain lighting conditions.
They have a symbiotic relationship with oxpeckers, a type of bird that feeds on ticks and parasites that live on the rhino's skin. The rhino provides a meal for the oxpecker, while the bird helps to keep the rhino's skin free of parasites.
More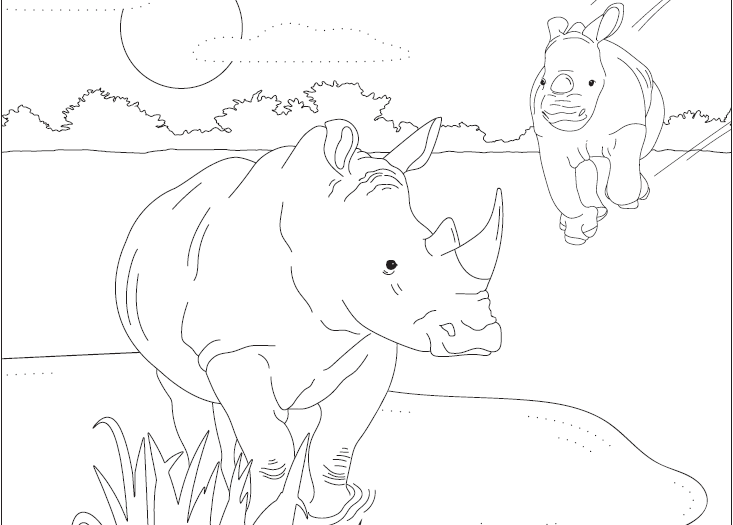 Kids Corner
Have a great time with this month's colouring in download!
This month we continue our 2023 colouring adventures with White Rhinos! Colour in at home and get creative.
Download
Member hub
Manage all elements of your membership online with the Zoo Friends Membership hub. 
You'll be able to:
View the details of your membership group
Quickly register a visit to Taronga Zoo Sydney or Taronga Western Plains Zoo Dubbo
Renew your membership in just a few clicks
PLUS, have first access to exclusive member-only Taronga Experiences - coming soon!
First time accessing the membership hub?
If you are a current or lapsed member, but have not yet accessed this system, you'll first need to create your account to manage your membership. This can only be done by the primary member, which is the person who receives email communications about your membership. They'll need their member number (which can be found on your membership card, or in the top right corner of emails), and the email address you provided on signup.
For more information on how to create your account, visit out webpage. 
Zoo Friends. A membership that Saves Wildlife.