What's on
Im-PAW-tent update
'Warada' and 'Kep Kep' our Dingo pups are excited to meet you! Make sure download the App to find out when the keeper talks are on AND when you can book an encounter to get up close and say hi.
Your online discount
A Christmas gift for you. As a Zoo Friend you get 20% off all purchases at our Zoo Shop until 31 December. If you can't make it to the zoo jump online and use the code FESTIVEZF22 when you check out to get your Zoo Friend discount.
Your Xmas gifting sorted!
We have gifts for everyone, and every budget sorted for you at Taronga. Grab a gift for your special someone today.
Your Summer of events sorted!
We've got you covered this summer with a calendar of exciting events at Taronga Zoo! Join us for our Christmas Concert, New Year's Eve or at any of our Twilight at Taronga concerts.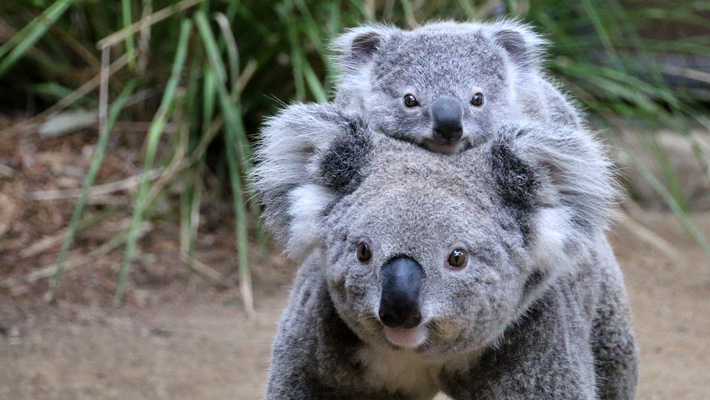 Kid's corner
Jump into this month's colouring in download!
Grab your pens and get colouring this months download. 
Get into the festive spririt with our Christmas Koalas colouring in download!! Colour in at home and get creative. 
 
Download the Colouring Page
Member hub
Manage all elements of your membership online with the Zoo Friends Membership hub. 
You'll be able to:
View the details of your membership group
Quickly register a visit to Taronga Zoo Sydney or Taronga Western Plains Zoo Dubbo
Renew your membership in just a few clicks
PLUS, have first access to exclusive member-only Taronga Experiences - coming soon!
First time accessing the membership hub?
If you are a current or lapsed member, but have not yet accessed this system, you'll first need to create your account to manage your membership. This can only be done by the primary member, which is the person who receives email communications about your membership. They'll need their member number (which can be found on your membership card, or in the top right corner of emails), and the email address you provided on signup.
For more information on how to create your account, visit out webpage. 
Zoo Friends. A membership that Saves Wildlife.