With impacts of COVID-19 being felt once again across Sydney, we have had to temporarily close the doors to Taronga Zoo Sydney.
Inside the Zoo, life goes on, as our dedicated keepers and vets feed and care for more than 4,000 unique and amazing animals. 
You may not be able to visit, but you can still show your love and support for your favourite animal with a donation towards their care. Your gift will help nurture our beloved residents, while we continue to carry out vital conservation work for their wild cousins.
All donations of $2 or more are fully tax-deductible for Australian residents.
Help us feed the animals
Donate online now or call 1300 369 116
All donations of $2 or more are tax-deductible for Australian residents.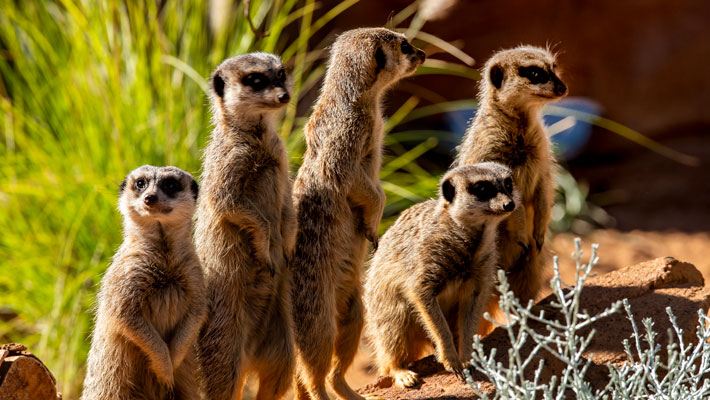 Meerkat madness
Taronga is home to 18 meerkats! Two parents and 16 kids - that's one big family!
Lunch anyone? Meerkats main diet consists of insects and can include moths, butterflies, termites, crickets, spiders and scorpions. At Taronga our Meerkats love delicious mealworms!
By donating just $10 today you can help provide some juicy mealworms for our ever-growing Meerkat family.
Donate now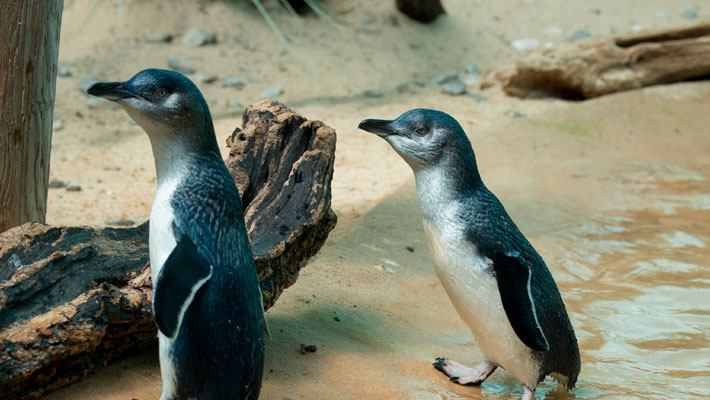 Superstar swimmers
At Taronga we are home to 35 amazing Little Penguins!
Did you know that the Little Penguin is the smallest penguin in the world and are the only species with blue feathers?
They love to eat krill, squids and small fish, here at Taronga their favourite food is small fish!
Just by donating $30 today you can help give these little guys their favourite a bucket of small fish.
Donate now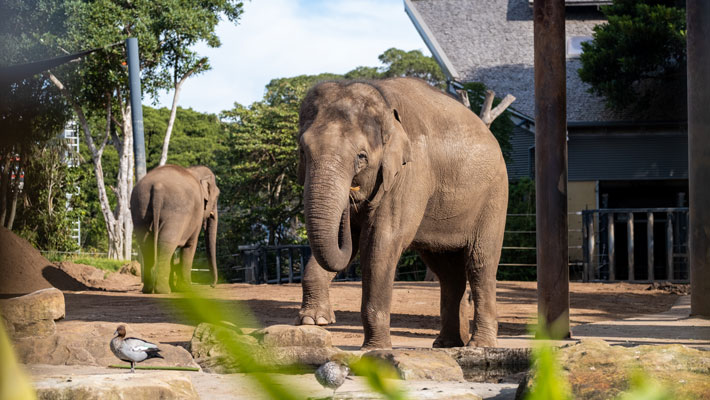 Awesome elephants
Have you met our awesome Elephants? The lovely ladies at Taronga Zoo Sydney are called Pak Boon and Tang Mo, and are two of our favourite old souls. 
Did you know elephants are afraid of mice? Yes that's right just like in the movies elephants do not like mice! They do however get along really well with the ducks that share their beloved swimming pond.
Our elephants, along with their regular diet of hay and grass, love to eat fruits, peanuts and sweet potato as treats. Sugar cane and banana are two other treats they enjoy too!
A special gift of $100 today can help provide our amazing elephant herd with their favourite treats.
Donate now