Are you ready to enter the lions' den? Hop on board the Pride Lands Patrol Vehicle – our purpose-built, fully enclosed safari truck. Our experienced Zoo Guide will take you right up to the pride, for a first-hand look at the lions through the windows.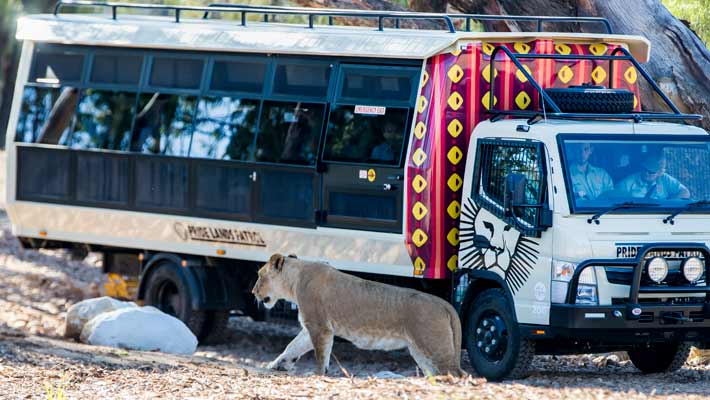 Need to know
$20 per adult / $10 per child  4-15 years old
When: 10:10am, 10:40am and 2:00pm daily, plus 9:40am on weekends
Morning tours depart from the meeting point near the Savannah Visitor Plaza. The 2:00pm tour departs from the Lion Pride Lands exhibit
Tickets can be purchased from the Zoo's Ticketing Counter, when purchasing admission to the Zoo (no pre-bookings)
Tickets for the 2:00pm tour only can also be purchased from the Lion Pride Lands exhibit, pending availability
Please note due to the Dubbo Stampede Running Festival in the Zoo on 25 August the Pride Lands Patrol will only operate at 2pm from the Lion Pride Lands exhibit.