Competition details
There is always wildlife around us, even at home. With the many healing properties nature has to offer, we are challenging students to a photo competition to capture the natural beauty around their homes.
This competition has now ended.

Thank you for your interest, please stay tuned for more details on future competitions.
In April 2020, we ran Round 1, and students can now continue to enter the competition with fortnightly changing themes, proudly supported by QBE Insurance.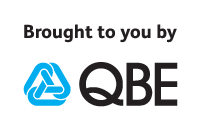 Entry details and themes
Simply take a photo(s) with a mobile phone, camera or other photo device of something wild around your home based around each fortnightly theme!
You must
Make sure none of your images contain any people - only wildlife and nature
NOT edit or manipulate your photos (e.g. via Photoshop)
Submit your entry only via the online form. No entries will be accepted via email or any other method
Provide a title and brief description of your photo(s) upon submission (a maximum of 5 photos per student can be submitted)
Name your photo(s) something that makes it clear it is yours and which school are attend - e.g. 'First Name Surname - School Name - Taronga Wild Snaps Photo 1 of 5' 
Only submit photos within the theme while the dates of each theme are open. E.g. photos for 'Feathery Friends' will no longer be picked as winners after Friday 22 May 2020, and so on
Theme
Key dates

Feathery Friends

Amongst the treetops, hiding between branches, our native feathered friends can be found anywhere, all you have to do is look up! Share your best photo(s) of the birds you find around your home.

This theme of the competition has now closed.

Winners announced: Monday 25 May

Creepy Crawlies

Insects, Bugs and other Creepy Crawlies are all around us. Take a closer look in and around your home, how many critters can you find? Share your best photo(s) of all things Creeping Crawling in unusual places.

This theme of the competition has now closed.

Winners announced: Monday 8 June

Magnificent Mammals

Mammals are found on every continent and in every ocean. Some can walk, hop, dig, burrow, fly and even swim! Share your best photo(s) of the magnificent mammals that you see exploring safely around your home or surroundings.

NOTE: While we as humans are mammals too, we want to see your best wildlife and animal photos! Perhaps an echidna has burrowed its way into your backyard or you've managed to capture a possum making itself comfortable in a tree!

This theme of the competition has now closed.

Winners announced: Monday 22 June

Creative Camouflage

Many animals are masters of camouflage, you'd be surprised how many creatures from lizards to bugs to birds and more could be hiding around you! An animal's ability to hide itself from predator or prey is one of the most widespread and varied adaptations. Share your best photo(s) of any creative camouflage you can spot!

This theme of the competition has now closed.

Winners announced: Monday 6 July
Example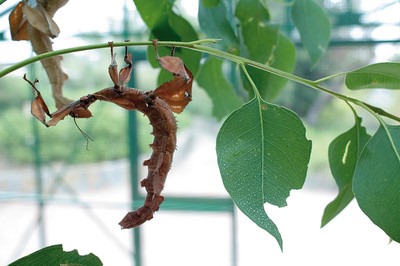 Title: Spiny Leaf Insect
Description: This stick insect was found in a gum tree eating leaves in my garden.
NOTE: your safety, well-being and health is our top priority. If you cannot safely venture into the outdoors, we ask that you please respect current self-isolation guidelines. You would be surprised how much you can discover from some in-home exploring. There is so much to see from a balcony or even lurking around the house!
The prize
Each fortnight's theme will have two winners. One from each category:
Category one: Early Stage 1 - Stage 3 (Kindergarten to Year 6)
Category two: Stage 4 - Stage 6 (Year 7 to Year 12)
Each fortnightly winner's winning photos will be shared on Taronga Education's Facebook page. Plus, each winner will receive a family pass to visit Taronga Zoo Sydney or Taronga Western Plains Zoo Dubbo*.
*Valid until 1 June 2021.
Follow us

Follow the Taronga Education Facebook and watch as the winners are announced!
Past winners
Congratulations to the major prize winners from Round 1 of the Wild Snaps photo competition which took place in April 2020.