Bring your students to the Zoo
Immerse your students in an unforgettable safari adventure at Taronga Western Plains Zoo Dubbo!
Taronga Western Plains Zoo Dubbo is an unforgettable safari adventure for your students. The Zoo is set on a 6km circuit and students can explore the Zoo at their own pace - take in key animal trails that focus on a range of habitats, explore purpose-built education precincts and learn from a range of Keeper talks throughout the day.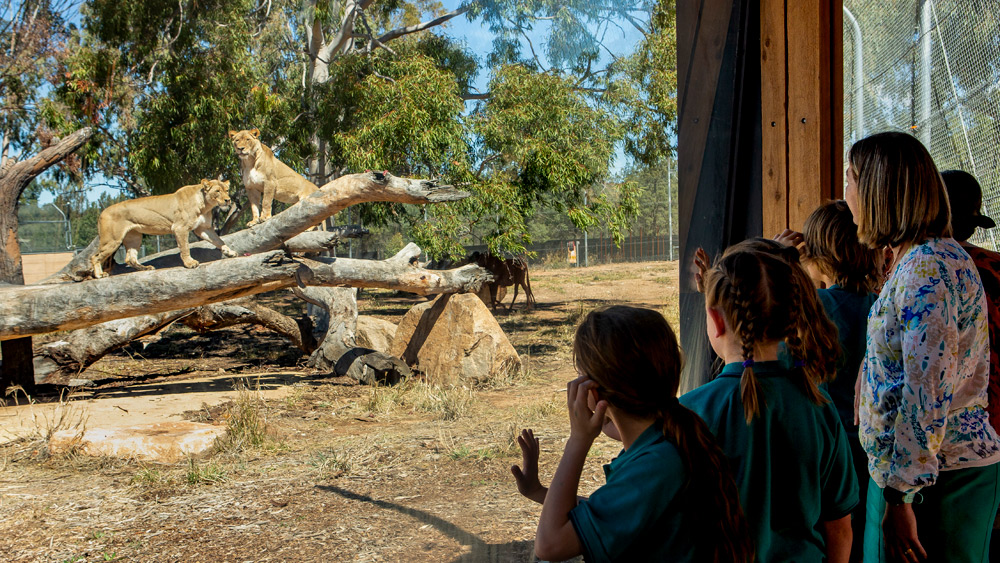 Explore new exhibits - FREE with Zoo entry
Lion Pride Lands
Be transported to the African plains where the lion is king! Experience both sweeping and up close views of the African Lions. Explore a replica African village setting complete with walk-through goat kraals. Learn about how the villagers in Kenya live with their domestic livestock in close proximity to the Lions.
Wild Herds
The new Wild Herds exhibit offers students a truly immersive experience with a deer walk-through and a beautiful outlook to the Zoo's Takhi herd from a replica Mongolian village. The exhibit showcases the Zoo's role in helping to bring the Takhi back from the brink of extinction.
Free teacher resources
Students will develop their working mathematical skills in a real-world context that is both meaningful and engaging. Students will work in small groups while they explore the zoo as a class and draw on their understanding of mathematical concepts, to solve mathematical problems posed in the work booklet.
Learning Resource: 
Free teacher resources are also available for your self-guided visit. Use our resources to structure your students' learning before, during and after a Zoo visit. Our resources can be found on our curriculum-linked workshops pages.