Posted on 15th July 2022 by Media Relations
Edible cups come to Taronga for Plastic Free July
One billion takeaway cups are sent to landfill every year – and that's just in Australia. So the Co-Founders of Good Edi, Catherine Hutchins and Aniyo Rahebi, developed the edible coffee up – a tasty and eco-friendly choice when you want your coffee to go. Good Edi won the inaugural HATCH: Taronga Accelerator Program in November 2020, and are now in 50 cafes across five states. 
For Plastic Free July, Taronga Zoo and Taronga Western Plains Zoo are excited to offer Good Edi cups at our cafes, an opportunity for our guests to have their coffee and eat it too. Belinda Fairbrother, Taronga's Manager of Guest Learning and Community Impact said:
"Taronga is really excited to offer our guests the chance to enjoy the amazing Good Edi cups. This cup provides a simple, tasty and environmentally solution to coffee on the go!"
For people who don't want to eat the cup once they finish their coffee, they can simply place it in the compost bin and it will naturally break down in a few weeks.
It is 12 months since Good Edi sent out their first batch of cups to cafes, and in that time have they have prevented 80,000 single-use cups from entering landfill.
Good Edi Co-Founder Catherine Hutchins said "We are so proud to reach this amazing milestone, and we are excited for the cups to be available at Taronga. We have some exciting things in the pipeline for Good Edi this year, so watch this space."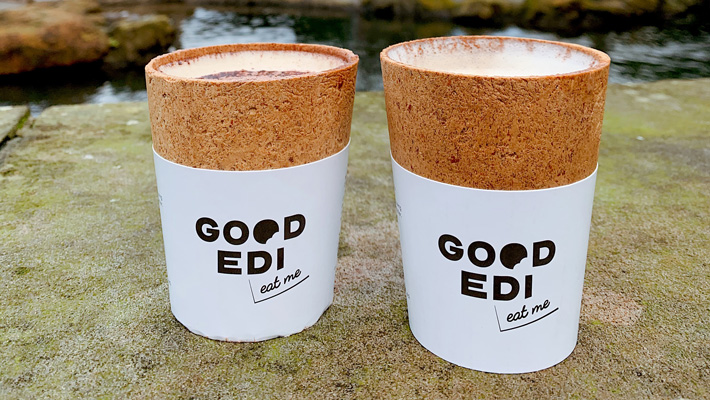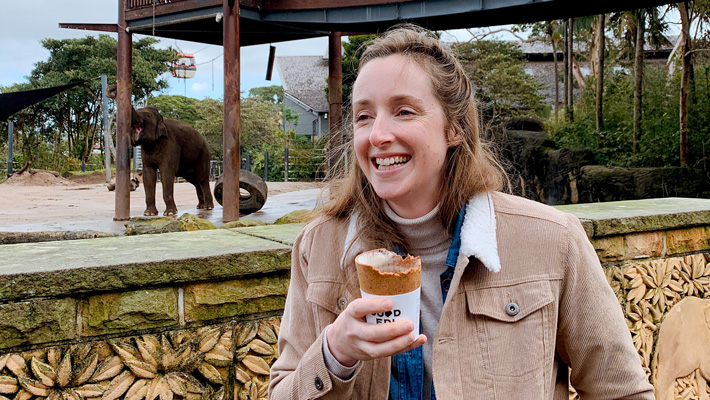 Taronga is committed to securing a shared future for wildlife and people, and we know that innovation and collaboration are more important than ever to drive new approaches to secure the future of our planet. The HATCH Program exists to inspire, support and launch innovative ideas by the community that address key environmental and conservation challenges. To date the program has supported 11 brilliant sustainability and conservation-focused initiatives and awarded more than $130,000 in equity free grants and seed funding. 
If you have an innovative idea to positively impact wildlife and the environment, we want to hear from you. Visit the HATCH webpage for more information and to register your interest. We also want to enable the community to get involved in supporting these exciting initiatives – so on your next visit Taronga Zoo or Taronga Western Plains Zoo during July, why not give a Good Edi cup a try?
Find out more about Good Edi.
Find out more about Taronga's HATCH program.