About Me-Gal restaurant
"We are created from the tears of Biame*, just as her tears created the ocean.  Me-Gal is the Gaimaragal word for 'tear' and is spoken in context with our ocean creation story and speaks strongly of the saltwater that surrounds this site."

- Dennis Foley, Cammeraigal Traditional Custodian

*Biame is our creator spirit and is represented in many forms throughout Aboriginal communities.
Me-Gal at the Wildlife Retreat at Taronga is a highlight of any stay, featuring uniquely Australian menus with a strong focus on fresh local produce and native ingredients. With sweeping views of Sydney Harbour, Me-Gal, is named after the Cammeraigal word for 'tears' and evokes the saltwater surrounding the restaurant's beautiful location. The produce is responsibly sourced, free-range and features MSC certification where appropriate.
Influenced by the native Australian culinary environment, Me-Gal focuses on serving fresh, locally sourced produce with a seasonally modified menu and carefully curated wine list. Try our signature dish, MSC certified scallops, from the à la carte menu. All stays at the Wildlife Retreat include à la carte breakfast at Me-Gal, which offers an array of delicious items including locally inspired jams and condiments and in-house made pastries. 
Note: Menus are subject to change, seasonality and availability.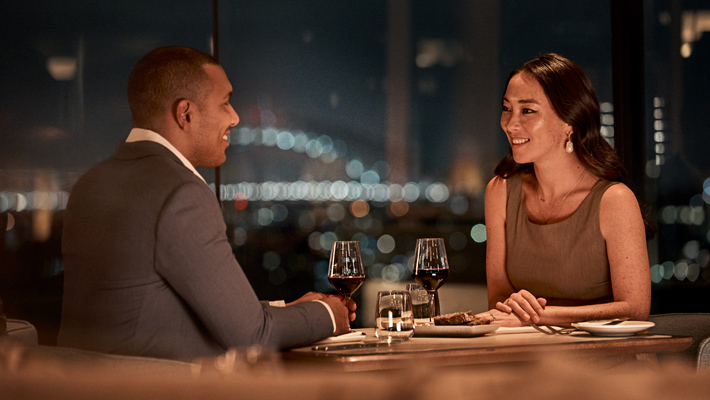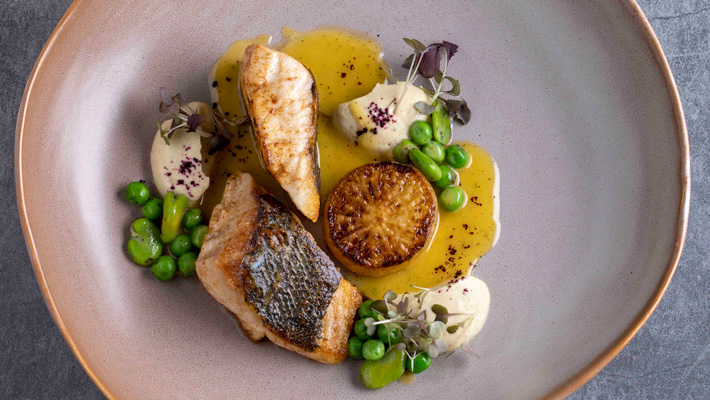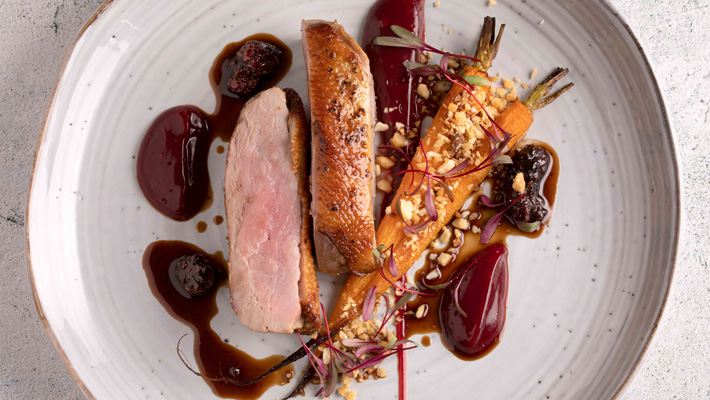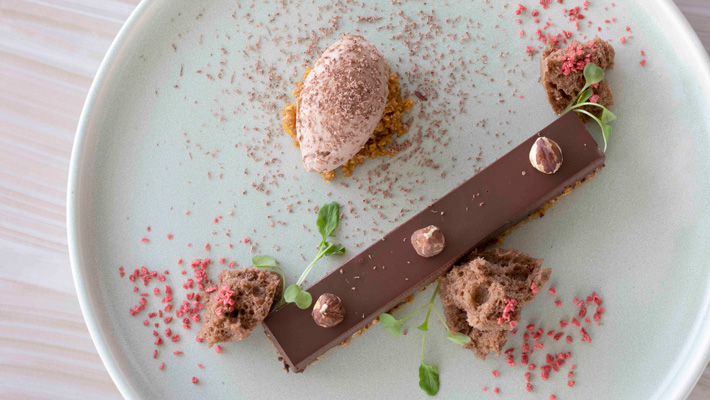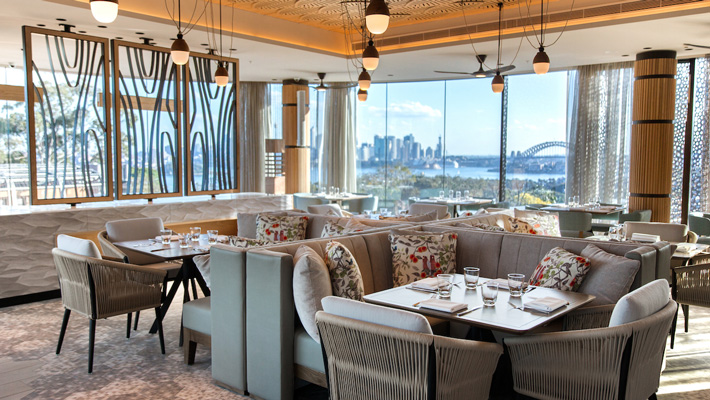 Executive Chef: Gursu Mertel
Originally from Istanbul, Turkey and having lived in Australia, China, and Azerbaijan, Gursu Mertel is known for creating international dishes featuring fresh seasonal local produce and ingredients.
In designing the menu as Executive Chef at Me-Gal, Gursu has created dishes exemplary in their presentation, influenced by eclectic native Australian ingredients with balanced and harmonious flavour combinations. His culinary style is a reflection of his experience and travels as he confidently crafts inspiring and enticing menus, celebrating ethically and sustainably sourced seasonal local produce.
In 2005, Gursu was awarded 3rd Best Young Chef in Turkey at the Chaines De Rotisseurs competition. With over 15 years of international professional cooking and kitchen management experience, Gursu specialises in openings and leading large culinary teams at multi-outlet five-star hotels, resorts, and event venues.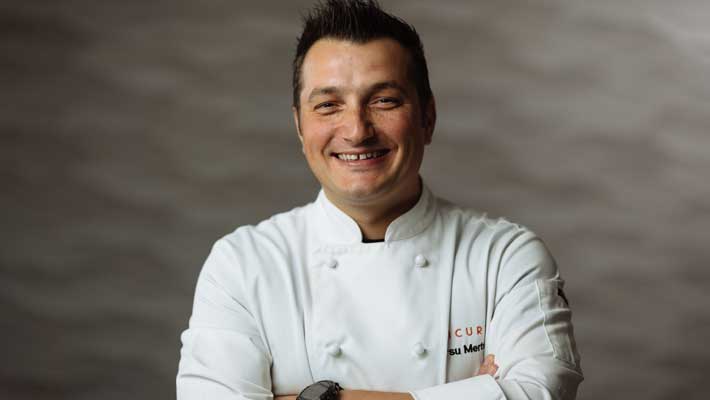 "I love working with local suppliers and learning about unique indigenous ingredients to feature in my dishes". - Gursu Mertel, Executive Chef at Me-Gal
Awards
Me-Gal at the Wildlife Retreat at Taronga has been awarded 2 Chef Hats by the Australian Good Food Guide (AGFG) for 2021. Australian Good Food Guide Chef's Hats have been awarded to discerning chefs around the country since 1982. These awards are the result of careful deliberation by a range of inspectors who dine anonymously and appointed directly by AGFG. The awards are rated on food alone based on six key attributes: ingredients, taste, presentation, technique, value and consistency. 
Gursu's signature dish, which features a duo of MSC Certified smoked scallops, tomato consommé, fennel bronze, sea grapes, seared scallops, Prosecco and lemon myrtle soubise, ice plant, quinoa and chia granola and salmon roe, was recognised by the judges. 
Me-Gal restaurant is the Marine Stewardship Council 2020 Winner for 'Best Sustainable Seafood Venue', and achieved a Highly Commended at the 2020 Hotel Management Awards.