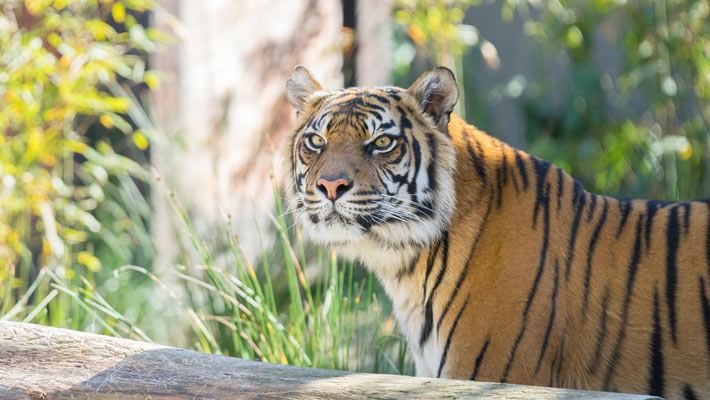 Sumatran Tigers
Wild tigers are facing a difficult future, but Taronga are fighting for a wildly bright one! With as few as 400 Sumatran Tigers left, we are deadly serious about protecting this wild species and their habitat.
Taronga is proud to be part of a regional conservation management plan for Sumatran Tigers including breeding, research, fundraising and community action to support sustainably produced palm oil.
More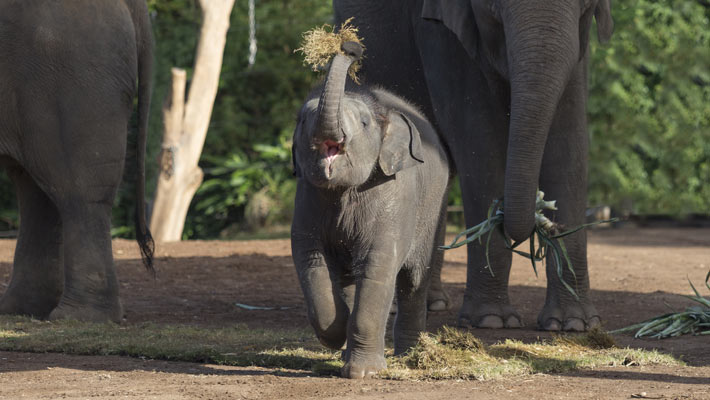 Asian Elephants
The largest living land mammal, elephants are super smart, really social and vital to their ecosystems.
At Taronga we have made a conservation commitment to the Asian Elephant. Taronga's successful breeding program, driven by our experts and partner zoos, is a vital part of the international effort for this endangered species. 
More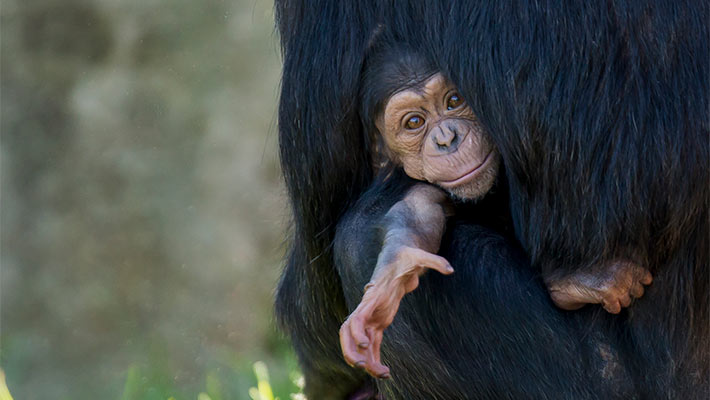 Chimpanzees
Chimpanzees are our closest living relatives, sharing nearly 99 percent of our genetic blueprint. 
Taronga works closely with the Jane Goodall Institute Australia's Tchimpounga Reserve in the Republic of Congo to support orphaned chimps threatened by war, disease and habitat loss. Our support provides expertise, resources and facilities for a safe-release of chimps back into their natural habitat in a sanctuary.
More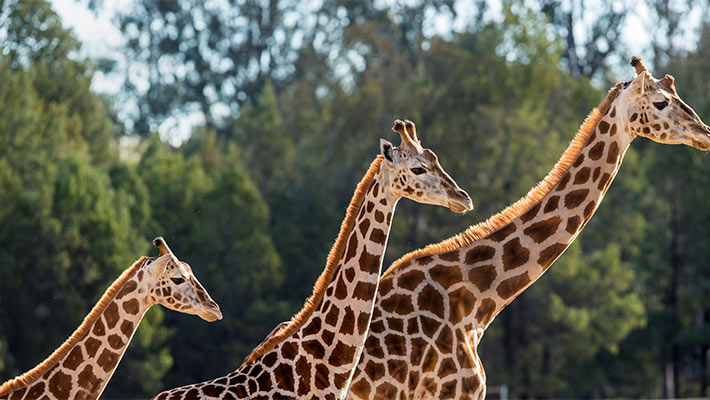 Giraffe
The Giraffe is the tallest of all animals, with males sometimes growing up to 5.5 metres in height and weigh over 1000 kg!
Giraffe are facing a silent extinction in the wild with numbers decreasing due to habitat loss and human conflict, however Taronga's successful breeding program is working towards developing a better future for these graceful animals.
More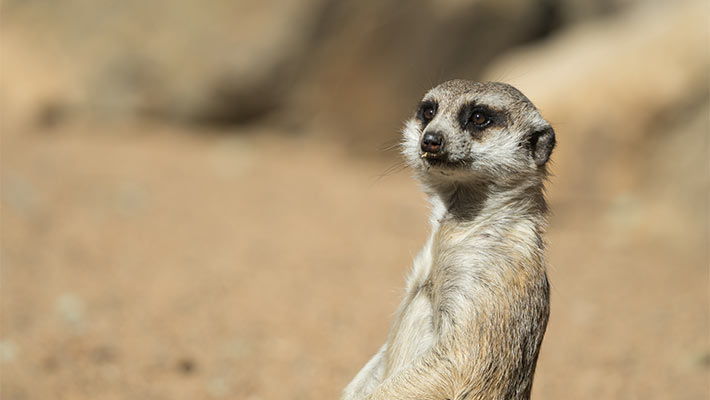 Meerkats
They might look cute and cuddly, but these compact critters are capable of killing a cobra!
Taronga has successful Meerkat breeding programs at both Taronga Zoo Sydney and Taronga Western Plains Zoo Dubbo.
More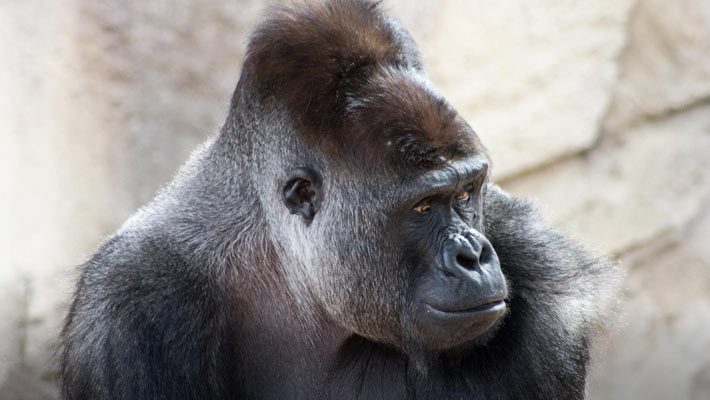 Gorillas
Don't be fooled by their size; these gentle giants are big softies at heart. And with rapidly declining numbers, they need your help to survive. 
Taronga is proud to be a part of a regional breeding program for the critically endangered Western Lowland Gorilla.
More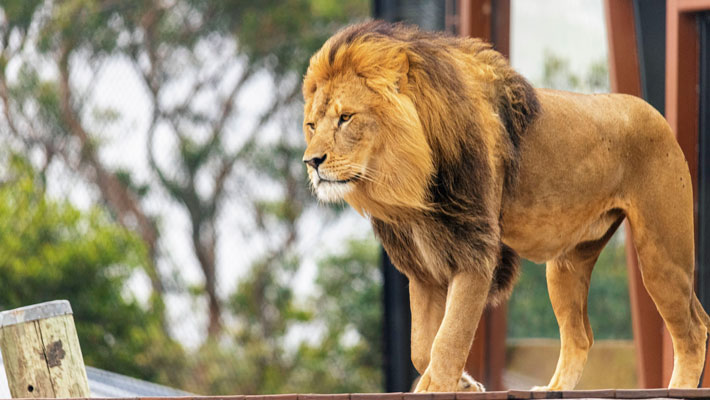 African Lion
Our Lion Pride is off exhibit.
Our curious and cheeky lion pride is currently in their outdoor back-of-house habitat. The safety of our animals and guests are a priority and we are committed to returning the lions to their main exhibit as soon as possible. There is still so much to see across our African Savannah, including Chimpanzees, Giraffes, Zebras, Fennec Fox, and our resident meerkat mob. And while you might not be able to see them today, did you know a lion's roar can be heard from more than 8km away? Keep an ear out for our pride during your visit.
We apologise for any inconvenience.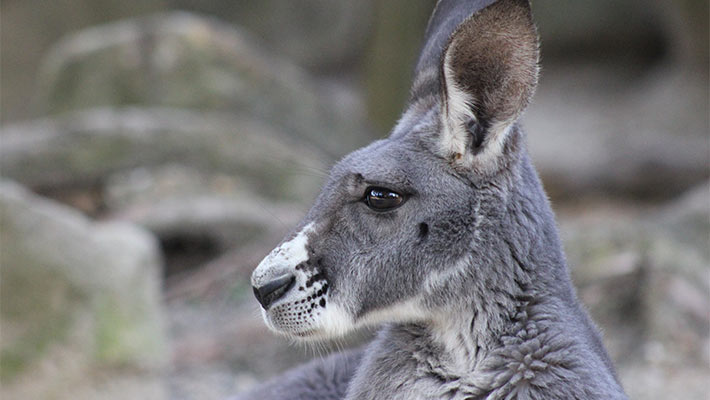 Red Kangaroo
The Red Kangaroo is an iconic Australian animal of the outback and the world's largest marsupial.
The Red Kangaroo is nocturnal and largely spends the daylight hours sleeping or resting in the shade of trees.
More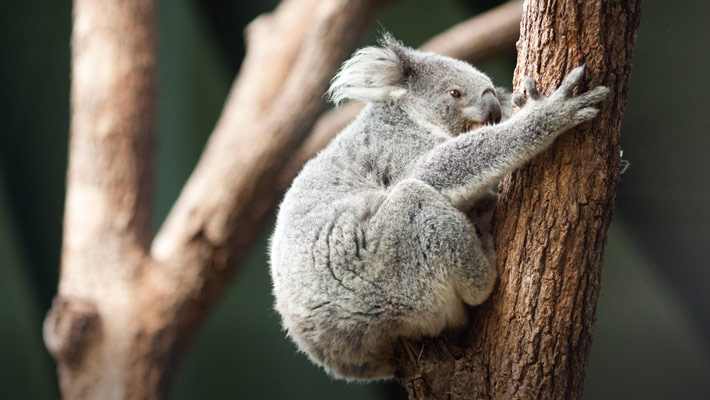 Koalas
Koalas are not only an Australian icon they have an important place in Aboriginal culture through shared stories, dance and rock art. Koalas are a marsupial meaning they give birth to live, under-developed young that continue to grow in the mothers pouch while feeding on milk.
More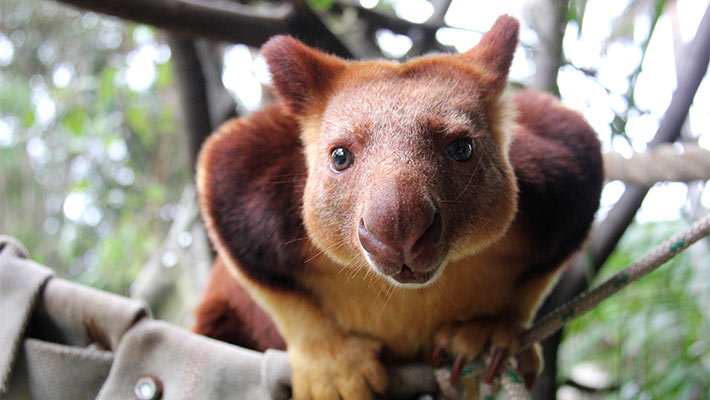 Tree Kangaroos
A superb climber and capable of leaping long distances, this Tree Kangaroo spends much of its time hanging out up high and has all of the specialised adaptations needed for an arboreal life. 
Like many forest dwellers, the Goodfellow's Tree Kangaroo is fast losing its habitat. You can help protect forest wildlife including the Tree Kangaroo by choosing the FSC eco-label when purchasing paper products.  
More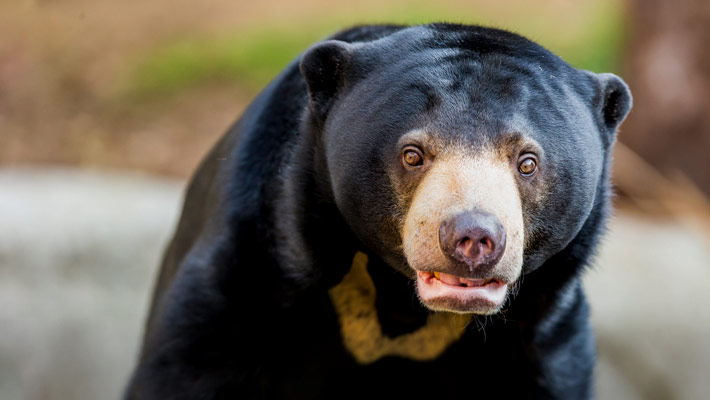 Sun Bears
Sun Bears are one of the world's rarest species of bear. They are also the world's smallest bear standing at around 1.5m high.
Clever and curious, this rare bear may be the smallest on the planet but gee wizz it can pack a punch!
More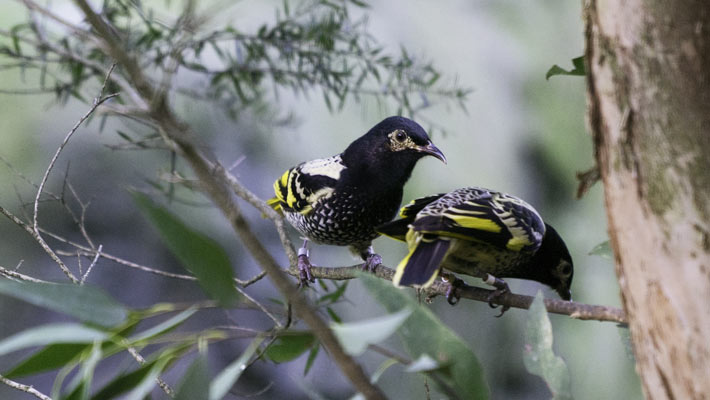 Regent Honeyeaters
This handsome honeyeater is returning to the Ironbark forests through Taronga's breeding efforts and restoring resilient landscapes.
You can help protect Australian wildlife including Regent Honeyeaters by choosing the FSC eco-label when purchasing paper products.
More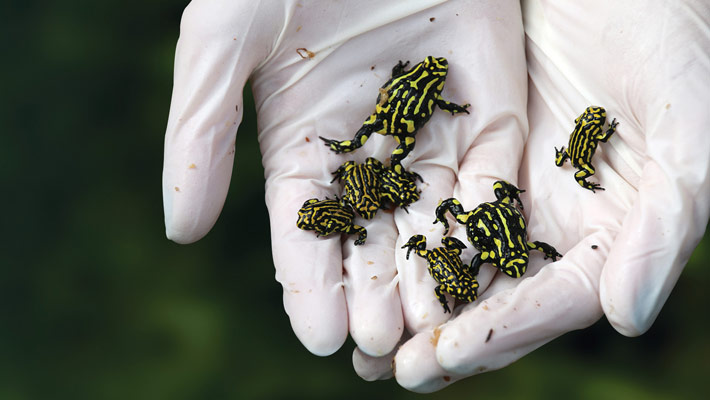 Southern Corroboree Frogs
Taronga's insurance colony is a lifeline for the Corroboree Frog, one of Australia's most critically endangered species.
Taronga is heavily involved in breeding and releasing Corroboree frogs into the wild in a National Recovery Program to help save the species. 
More